This page is just to show the difference a different Dyno operator can make in the results. The bike is the same in both cases, 2002 XL1200S with Thunderheader, SE Air Cleaner, SE Ignition, and stock W grind cams. Run 28 was done in January while Run 33 was done in April. In Northern California there was only a slight difference in ambient conditions.
Both are SAE corrected runs, the Dyno is the same, only the operator is different. Also Run 33 did not record Fuel/Air Ratios.
Slow jet is #42, Main jet is #205 (actually a #200 drilled out), No shims under the needle.
As you can see not any difference.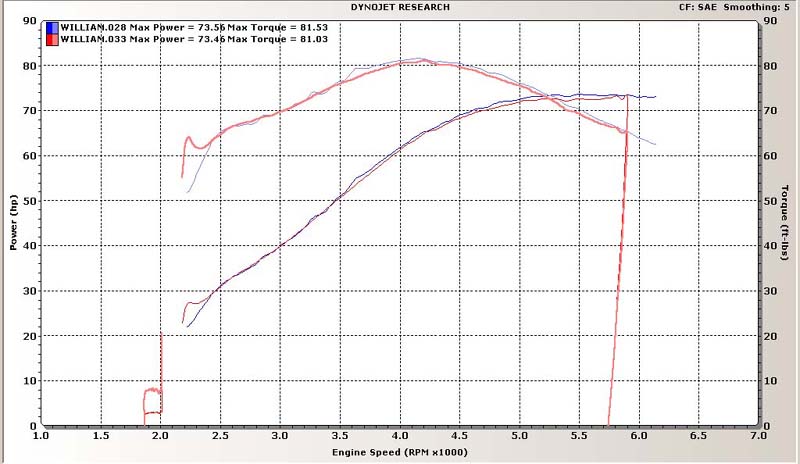 Run028-033.jpg
Run 004
Run 016
Run 028
Run 028 SAE
DynoOperator
DifferentDay
Rejet.html