This the second time the bike was on the DYNO. 2750 miles. Previous run had SE Air Cleaner,
Stock headers with SE-II Slip-ons. Change for this was SE 6800 RPM Ignition, and SE Spark Plug Wires
Included in the kit was a new coil. The slight increase in torque and HP are due to Engine Break in.
Funny what 2000 miles will do for a new Engine. I could even "feel" it loosening up.

I don't think the SE Ignition really added the HP. I got it because I got tired of hitting the
rev limiter at 5200. I didn't start hitting the rev limiter until about 1200 miles on the bike.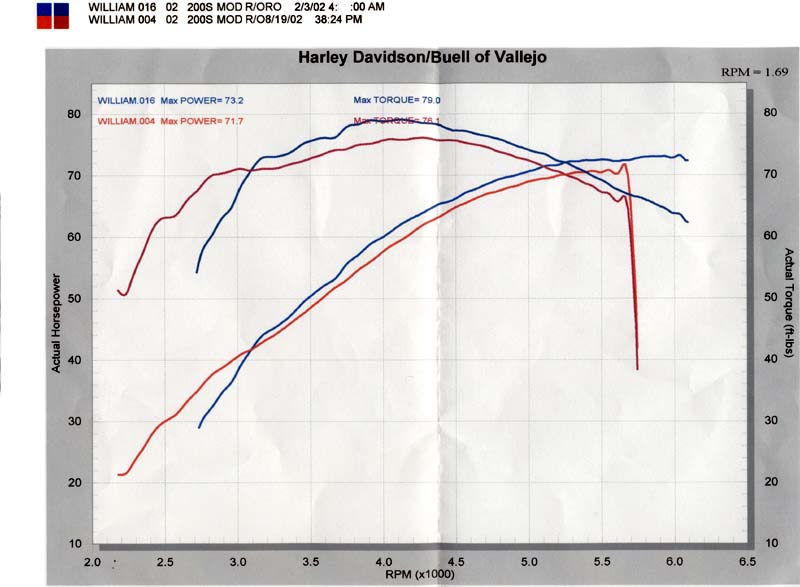 Run016.jpg
These are "UNCorrected" results. The Red line is from the 750 mile Dyno run. The Blue is the 2750 mile Dyno Run. The difference between the Red line on this chart and the Run004 SAE correction chart is the affect of the correction.
Run 004
Run 016
Run 028
Run 028 SAE
DynoOperator
DifferentDay
Rejet.html